ABOUT ACUMINE
Specialist Construction Expertise
/
Acumine possess first hand experience in delivering strategy and solutions for large construction companies.
Our team understand and take full responsibility in dealing with the complex issues and challenges construction leaders face.
We have extensive experience in major projects, planning & project controls and digital processes.
Trusted to deliver BI Solutions and Strategy by leading contractors and consultants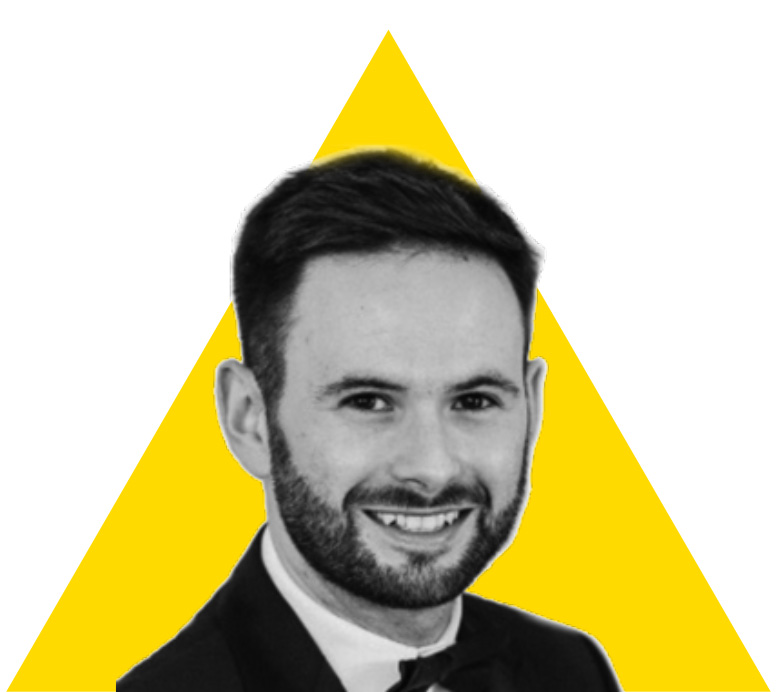 Daniel Maddocks
Director
15 years in Construction as an Engineer, Digital advocate and Business Intelligence Lead.
/ Consultant to major Contractors and Developers
/ Former employee @Kier, Skanska & Bachy Soletanche
/ First Class Bsc. (Hons) Construction Project Management
/ Member of the Association for Project Management
Alistair O'Reilly
Director
17 years in Construction covering Strategy, Operations, Delivery, Work Winning, Digital Engineering and BI.
/ Former employee @Laing O'Rourke & Kier
/ Mst (Cantab) Construction Engineering
/ First Class Bsc. (Hons) Construction Engineering Management
/ Member of the Chartered Institute of Building
James Eaton
Director of Digital Transformation
32 years in Construction with a proven record of developing and implementing strategies on behalf of client Executive Boards.
/ @ Sir Robert McAlpine (Head of Digital Delivery)
/ @ Laing O'Rourke (Global Head of Digital Engineering)
/ @ Concentre Consulting
/ Strong commercial background
Brian Pammen
Director of Planning & Project Controls
35 years in construction fulfilling roles such as Head of Project Controls and Programme Director.
/ @Battersea Power Station, Sir Robert McAlpine, HS2, Laing O'Rourke, Lendlease, Mace & Westfield
/ Msc. Politics & Economics
/ BA (Hons) Modern History
/ Postgraduate Certificate in Education
Mike Grice
Construction Delivery Specialist
Over 40 years experience in construction & delivery, fulfilling senior roles on prominent schemes.
/ Chief Construction Officer @Battersea Power Station
/ Head of Delivery @Lendlease
/ Delivery Lead @Balfour Beatty
/ Managing Director @Trafalgar House
/ MBA, Msc & Bsc. (Hons)
/ MCIOB
Simon Cooper
Lead Consultant (Data Engineering)
28 years experience in Data and Business Intelligence covering the management and technical delivery of large-scale solutions across various sectors.
A well rounded consultant with a passion for efficiency and best practice, promoting data as a foundation for all organisations.
/ Business Intelligence Architect @ Speedy Hire
/ Principal Consultant @ Edenhouse, part of Accenture
Nicholas Pow
Lead Consultant
38 years experience in IT, Business Transformation and Project Management.
Led significant programmes for organisations such as London & Quadrant, including the use of BIM and enterprise data solutions on the road to achieving the 'Golden Thread' for Asset Management.
/ APMG Agile Project Management Practitioner
/ PRINCE2™, DSDM & Kanban Practitioner
/ ITIL, Lean & Institute of Asset Management Certifications
Mark Jaszczak
Senior Consultant
18+ years experience in Business Intelligence and data-related projects across Utilities, Power, Construction, Rail, Telecoms and Housing.
A performance management specialist with expertise in establishing and managing KPIs, across large organisations and frameworks.
/ @Balfour Beatty, WSP Parsons Brinckerhoff, Costain
/ Project Management, Business Improvement & Solution Development
James Warner
Senior Consultant
8+ years in data, including the development and management of solutions across multiple technology stacks.
An enthusiastic consultant with a passion for working closely with stakeholders to deliver quality outputs.
/ Key Skills – Microsoft Azure, Power BI, Synapse, Databricks, DevOps & SQL
/ Previous roles included Devops Manager, BI Lead / Developer & Analyst
Jeevan Ruprai
Consultant
14 years experience in Construction fulfilling Commercial, Cost Management, Programme Management and Business Intelligence roles.
/ @Turner & Townsend, Bouygues, Balfour Beatty
/ Msc. Construction Project Management
/ Ba (Hons) RIBA Part 1
/ Level 4 NVQ in Project Data Analytics
Guided by our core values, Acumine helps build possibilities grounded in data that businesses can trust.
Care and quality first
First and foremost we care about the people we work with and the excellence of the work we produce. We believe honesty, integrity and transparency form the basis of rich and long lasting relationships of trust. Our customers receive service and outputs of the highest quality at every point of engagement from onboarding to aftercare.
Empowerment as a priority
We empower our valued customers with knowledge, services and tools to maximise the power of their business intelligence. Enabling them to make smart, informed business decisions which drive business efficiencies and dynamic growth.
Committed to legacy impact
We focus on making a telling impact with everything we do. Our committed approach to service delivery ensures we unlock value now and in the future for our clients and business partners creating long term legacy impact.