ABOUT ACUMINE
Specialist Construction Expertise
/
Acumine possess first hand experience in delivering strategy and solutions for large construction companies.
Our team understand and take full responsibility in dealing with the complex issues and challenges construction leaders face.
We have extensive experience in major projects, planning & project controls and digital processes.
Trusted to deliver BI Solutions and Strategy by leading contractors and consultants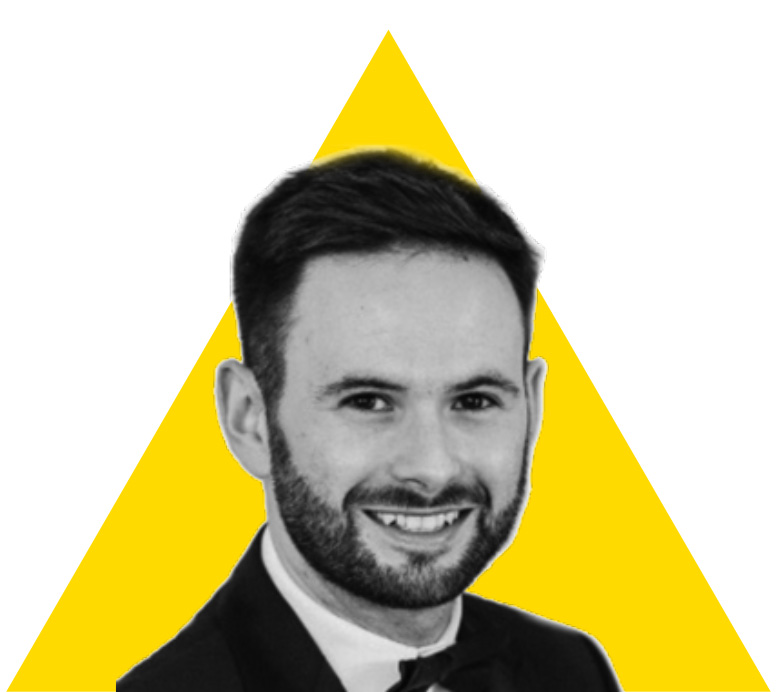 Daniel Maddocks
Director
4 years BI Development and Consultancy experience working with Senior Leadership & Executives at the portfolio and enterprise levels.
10 Years Operational Experience as a Senior Engineer on Commercial developments and Large-scale geotechnical / infrastructure projects.
/ @Kier, Skanska & Bachy Soletanche
/ First Class Bsc. (Hons) Construction Project Management
/ Member of the Association for Project Management
Alistair O'Reilly
Director
16 years in Construction covering Operations & Strategy at an executive level, Business Intelligence, Project Delivery, Work Winning and Digital Engineering
/ @Laing O'Rourke & Kier
/ Mst (Cantab) Construction Engineering
/ First Class Bsc. (Hons) Construction Engineering Management
/ Member of the Chartered Institute of Building
Brian Pammen
Director of Planning & Project Controls
35 years experience in construction fulfilling roles such as Head of Project Controls and Programme Director.
/ @Battersea Power Station, Sir Robert McAlpine, HS2, Laing O'Rourke, Lendlease, Mace & Westfield
/ Msc. Politics & Economics
/ BA (Hons) Modern History
/ Postgraduate Certificate in Education
Mike Grice
Construction Delivery Specialist
Over 40 years experience in construction & delivery, fulfilling senior roles on prominent schemes.
/ Chief Construction Officer @Battersea Power Station
/ Head of Delivery @Lendlease
/ Delivery Lead @Balfour Beatty
/ Managing Director @Trafalgar House
/ MBA, Msc & Bsc. (Hons)
/ MCIOB
Fayzal Balu
Senior Dynamics & Power Platform Consultant
20 years experience in multiple industries delivering transformation and implementation projects.
A Functional Consultant leading on discovery, capturing requirements, engaging subject matter experts & stakeholders, configuring solutions and applications on Microsoft's Power Platform.
/ @Lloyds, University of Manchester, Hitachi
/ BSc. Computer Science
Jeevan Ruprai
Consultant
14 years experience in Construction fulfilling Commercial, Cost Management, Programme Management and Business Intelligence roles.
/ @Turner & Townsend, Bouygues, Balfour Beatty
/ Msc. Construction Project Management
/ Ba (Hons) RIBA Part 1
/ Currently studying for a Level 4 NVQ in Project Data Analytics, sponsored by Acumine
Francis Baker
Consultant
7 years experience in construction working in PMO Implementation, Digital Engineering and Civil Design Engineering.
Passionate about Digital Transformation and able to take the lead in BI initiatives from a Project Management or Development perspective.
/ @Laing O'Rourke, Deloitte & Jacobs
/ MEng Civil Engineering
Guided by our core values, Acumine helps build possibilities grounded in data that businesses can trust.
Care and quality first
First and foremost we care about the people we work with and the excellence of the work we produce. We believe honesty, integrity and transparency form the basis of rich and long lasting relationships of trust. Our customers receive service and outputs of the highest quality at every point of engagement from onboarding to aftercare.
Empowerment as a priority
We empower our valued customers with knowledge, services and tools to maximise the power of their business intelligence. Enabling them to make smart, informed business decisions which drive business efficiencies and dynamic growth.
Committed to legacy impact
We focus on making a telling impact with everything we do. Our committed approach to service delivery ensures we unlock value now and in the future for our clients and business partners creating long term legacy impact.